LaLiga FOUNDATION, LaLiga's Women's Football Department and LaLiga and the NGO Petrichor are launching the first U-13 and U-15 women's under-13 and under-15 women's football league in Cameroon
More than 200 girls and 40 coaches will be part of this project, which will include a training program developed by LaLiga.
With the aim of promoting women's soccer, the NGO Petrichor and LaLiga, through its Fundación and its women's soccer department, have joined forces to create a soccer league intended for girls under 13 and 15 years of age, to be held between February and May of this year in the central region of Cameroon, in the city of Yaoundé, where most of the matches will be played.
It is a partnership that provides an extraordinary opportunity for youth, and especially girls, to be part of a real soccer league and enjoy all aspects of the sport. This will not only give them the opportunity to travel, meet other teams, compete, build character and develop their skills, but also to express themselves, be valued and treated equally through soccer.
As part of this collaboration, LaLiga will offer 3 sessions of its Women's Football Coaching Methodology to 40 Cameroonian female coaches. In addition, and as part of the same agreement, FUNDACIÓN LaLiga will provide coaches with the same number of workshops with its values education methodology: Values to Win.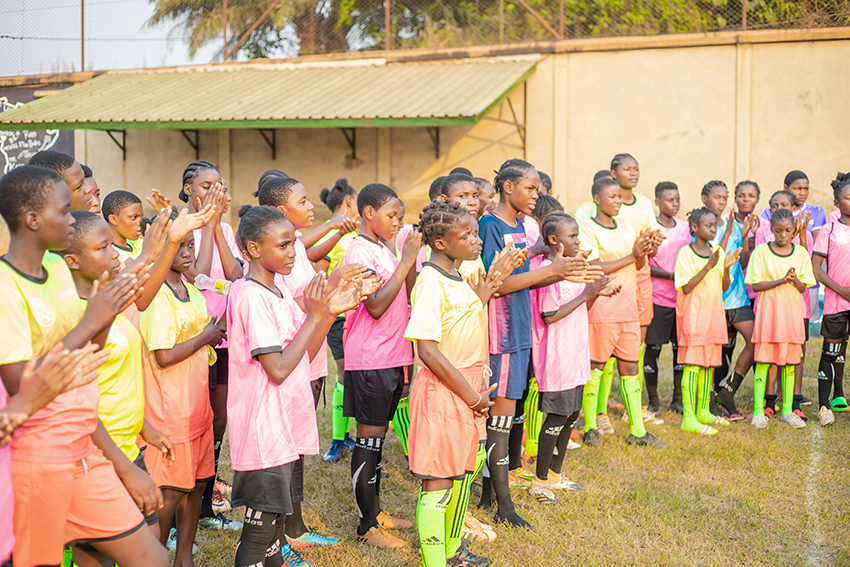 The project is led by both Tresor Penku, a LaLiga delegate, and Petrichor's management, which includes Jordan Cone and Paul Dreisbach. The Petrichor teams included in this collaboration will be Green City, Regina FA, Social du Mbam, T7 and Petrichor Elite.
Paul Dreisbach – Petrichor's President
"Petrichor is excited to partner with LaLiga to organize an innovative women's soccer league and offer training courses to female coaches by LaLiga. LA LIGUE D'ÉGALITÉ (The Equality League) will provide all the equipment, logistics and media for this 5-team league that will reach over 200 young female players and over 40 female coaches.
Petrichor is pleased to work with LaLiga to provide leadership opportunities and build confidence through sport, which will positively impact hundreds of girls in Cameroon. Petrichor founders Paul Dreisbach and Jordan Cone, along with LaLiga representative Tresor Penku, believe in the power of sport to change lives and look forward to projects that will make a strong impact. Future leaders are all around us, and we are excited about our responsibility to develop them through our sports programs."
Trésor Penku – LaLiga Delegate in Central Africa
"This is an excellent initiative and a great step forward for women's soccer in Cameroon. LaLiga is firmly committed to giving back to society what society has given us and this is one of those projects that we are particularly proud to launch, as it paves the way for equal opportunities in the development of soccer between boys and girls. The training sessions for local coaches, mostly women, make this project very complete. In this way, many women who want to pursue a career as professional coaches will have access to top-level content. We are convinced that this is the beginning of a great journey for women's soccer in Cameroon."
Olga de la Fuente – Director of FUNDACIÓN LaLiga
"For FUNDACIÓN LaLiga it is a great satisfaction to be able to participate in a program that pursues social inclusion and gender equality. Likewise, with this project we seek to promote sport as a necessary instrument for the creation of an environment in which talents thrive and both boys and girls have the same opportunities".