94 MONITORS FROM EL SALVADOR RECEIVE CERTIFICATION FOR THE LALIGA, VALORES Y OPORTUNIDAD PROGRAM.
The Ad Honorem President of INDES, Yamil Bukele, was in charge of presenting the diplomas to the new technicians of the project.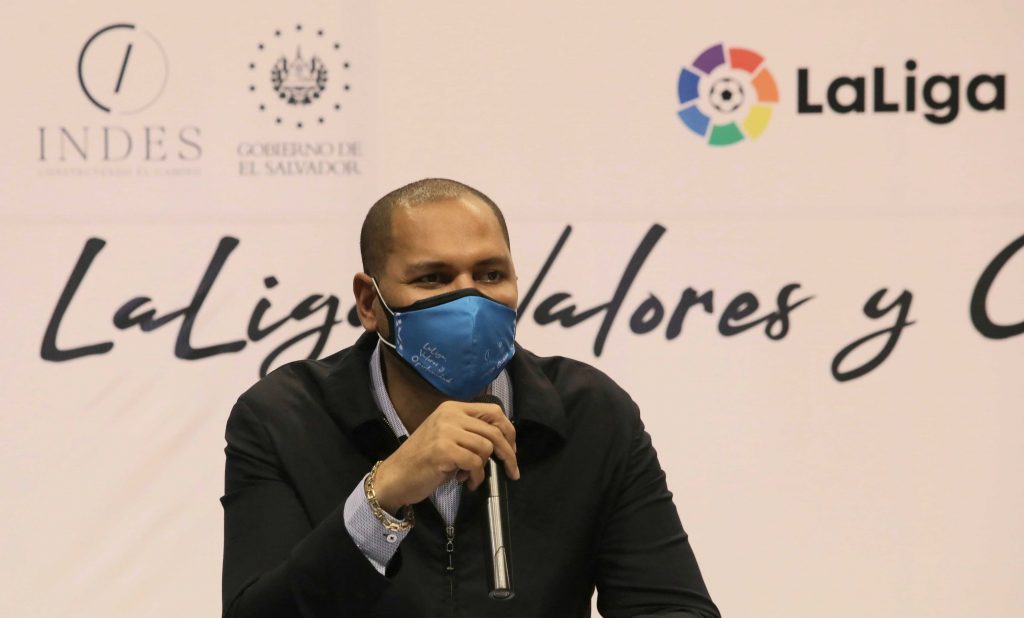 The monitors are fundamental for the development of this program. These people are the spearhead in the transmission of values and teachings in the 262 municipalities of El Salvador.
This project is promoted by the Government of the Republic of El Salvador, through INDES, and in collaboration with FUNDACIÓN Laliga. LaLiga, Valores y Oportunidad y aims to promote initiatives aimed at inclusion, job placement, education in values, violence prevention and entrepreneurship, using sports, especially football. Football is not only a socioeconomic development tool, but also an educational one, which will produce a significant social benefit in El Salvador and its population.